My first week of summer is coming to an end. I love all things summer, but my mind is also thinking ahead to the school year that will be beginning in a few short weeks. With that being said, I am teaming up with a special group of primary bloggers who I am blessed to call my friends to bring you a collection of Tips and Tools for Back to School.
If you teach 2nd grade, you definitely don't want to miss this. Leah has done all the planning work for you for the first nine weeks of school. Just check this out....
How amazing would it be to go back to school with your math plans already checked off your list?
Leah includes several other bonus items with this unit. My favorite has to be this daily math page. I can't wait to put this to use in my classroom this fall.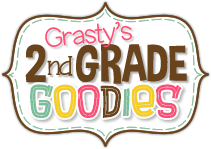 If you would like this fabulous resource for yourself...for FREE.....Click on the link above to take you to Leah's Blog where you can follow her and download this amazing resource.
Be sure to stop back by next week and see what our next featured blogger has planned for you!