Liebster is a German word that means: BELOVED, CUTE, LOVELY, DEAREST, and WELCOME.
To accept the nomination I must:
1. Link back to the blog that nominated me.
2. Nominate 5-11 blogs with fewer than 200 followers.
3. Answer the questions posted for me by my nominators (Vilena and Cheryl).
4. Share 11 random facts about myself.
5. Create 11 questions for my nominees.
6. Contact my nominees and let them know I nominated them.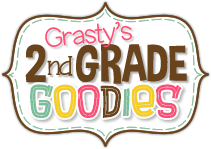 Leah is a fellow 2nd grade blogger with some great ideas. I can't wait to see what else she has to share.
Jessica has a fabulous blog full of hands on activities and tons of pictures. All my kindergarten and 1st grade friends should definitely check her out!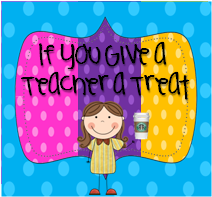 Lindsay has a super cute blog and I love her blog name!
Farren is a new blogger who is currently teaching fourth grade. She has lots of pictures on her blog showcasing her great ideas!
Michelle shares great literacy ideas which is a passion of mine!
11 Random Facts About Me
1. I have been married for nineteen years to my high school sweetheart and I am a proud law enforcement officer's wife.
2. I love all things baseball....especially the Texas Rangers!
3. I would love to own a bed and breakfast in Ketchikan, Alaska.
4. I have to drive everywhere my family goes because I get motion sickness if I am not driving.
5. I love all things Vera Bradley!
6. I could eat Mexican food everyday...especially chips and salsa.
7. I have been to 31 different states...mostly in the southern and western part of the United States. I would love to visit the Northeast in the fall.
8. My first car was a 1970s pink Lincoln that my sister and I affectionately called the Pink Bomb.
9. I hate coffee....especially the smell!
10. Fourteen years ago, I decorate my first classroom with a puppy theme and I have stuck with it.
11. I hate crowds and try my best to avoid them!
My Questions from Vilena
1) How do you spend your free time?
Right now, most of my free time is spent on grad school work. However, I am looking forward to graduation and being able to spend more time creating things for my classroom.
2) How do you juggle your family life, teaching, blogging and creating lessons? Do you use a planner?
I am definately a planner kind of girl. Until I began blogging, I was in love with my Erin Condren planner. Since I began blogging, it just wasn't meeting my needs so I have created my own planner and had it spiral bound. It is perfect for me!
3) Do you work out?
At this point in my life, walking is my workout. I wish I had time for longer workouts, but I do make time for a decent walk 4-5 times a week.
4) Are you scared of anything?
Public speaking....you would think I would get over this but I just can't!
5) Describe yourself in 5 words.
patient, creative, dedicated, compassionate, organized
6) Cake or chips?
That would be cake :)
7) What was your favorite toy as a kid?
I would have to say my bike. I loved riding around the neighborhood.
8) What is your biggest achievement in life?
I would have to say my biggest achievement has come from being a mom. Both of my children are in their teens and it is so rewarding to see them grow.
9) Your funniest moment in the classroom.
At my previous school, I was in a portable building that the wasps like to build nests on. We frequently had wasps join us in the classroom. Our amazing custodian would come to the room with rolled up newspapers, brooms, hairspray, or whatever he could find to try and chase them out of the room. He was having such fun "chasing" the wasps that you couldn't help but laugh.
10) Your celebrity crush.
Honestly, I don't have one. I am one of those few people who really don't follow celebrities because they simply don't interest me :(
11) If you were granted 3 wishes, what would they be?
My biggest dream would be to own a bed and breakfast along the Inside Passage in Alaska. My second wish would be for a cleaning fairy to come visit my house every day while I am at school. My third wish would be that all children had the chance to grow up in loving homes, because it breaks my heart to see the little ones struggling without the love and support they deserve.
My Questions from Cheryl:
1. What grade do you teach and why do you love it?
I teach second grade and love it. The kids are becoming independent learners and are full of curiosity.
2. When do you grade papers and plan your lessons?
I grade papers and plan lessons on the go. I try really hard not to miss any of my kid's activities, so I am often working on school stuff while watching a baseball or football game.
3. What is one piece of advice you would share with new teachers?
Don't spend all your time at school. Try to leave school on time at least 2-3 times a week. You will never get "caught up" in your classroom and maintaining a balance will make you a better teacher.
4. Who are your favorite sellers on TpT?
I get almost all my classroom resources from TPT. Currently, my favorite sellers are a couple of clip art designers, Glitter Meets Glue Designs and Creative Clips.
5. What is your favorite subject to teach?
Reading...for sure! Reading is the foundation of all other learning and I just love all the experiences reading provides young children.
6. What is your favorite dinner recipe?
I enjoy anything grilled....steaks, chicken, fajitas, just about anything cooked outdoors.
7. How do you spend your weekends?
My weekends are always jammed packed with my kid's activities, running errands, planning for my class, and grad school homework.
8. What is your favorite season?
I love the relaxing schedule that summer brings, but I am not a fan of the hot weather in Texas. The weather in early Spring and late Fall are my favorite!
9. Share a technology resource that you love using in your classroom.
That would have to be my projector. It is such a benefit to be able to show young learners things on a big screen.
10. If you could have an unlimited supply of one school supply for your classroom, what would it be?
A never-ending assortment of pens in bright, cheerful colors.
11. What is your typical bedtime on a school night?
I am an early riser, so I try to be in bed by 10:00.
Questions for My Nominees
1. What grade to you teach? What is your favorite thing about teaching that grade level?
2. What is your favorite read aloud book?
3. If you weren't a teacher, what career would you have chosen?
4. What is your favorite dessert?
5. What animal best represents your personality?
6. What is your biggest fear?
7. What three words best describe you?
8. Who is your hero?
9. If you could have lunch with any three people, who would you choose?
10. Where would your dream vacation be to?
11. What is the last book you read?